Studying pharmacy is a rewarding and dynamic career path that opens doors in the healthcare industry. For Malaysians study pharmacy on this journey, choosing the right institution and program is essential. In this article, we will focus on accommodation options, diverse programs, and the potential for international exposure.
Accommodation – Study Pharmacy Away from Home
As students begin their pharmacy education, finding a comfortable living environment is crucial for their overall well-being and academic success. Many educational institutions, including those offering pharmacy programs, understand the importance of providing suitable accommodation for their students. Living on or near campus allows students to immerse themselves fully in the academic environment.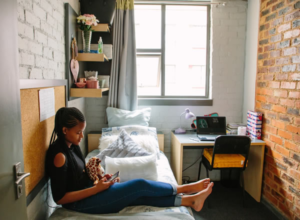 Students pursuing pharmacy education in Malaysia have access to various accommodation options, such as on-campus dormitories or off-campus student housing. These accommodations often come equipped with modern amenities and study areas to ensure a safe and supportive living experience.
Comprehensive Programs to Study Pharmacy
Choosing the right pharmacy program is paramount for students to build a strong foundation and succeed in their careers. Malaysia offers an array of accredited pharmacy programs at reputable institutions, designed to meet international standards and industry requirements. These programs typically cover a comprehensive curriculum, encompassing theoretical knowledge, practical training, and clinical experience.
Pharmacy programs in Malaysia equip students with essential skills in drug therapy, patient care, pharmaceutical sciences, and pharmacology. Students are exposed to various areas of pharmacy practice, such as community pharmacy, hospital pharmacy, and pharmaceutical research. This diverse education ensures that graduates are well-prepared to contribute effectively to the healthcare system.
International Opportunities to Broaden Horizons
In an increasingly interconnected world, pharmacy students in Malaysia have the advantage of exploring international opportunities. Many institutions offer international programs, such as student exchange programs, overseas internships, and collaborative research initiatives. Engaging in these global experiences enables students to gain exposure to different healthcare systems, cultures, and practices.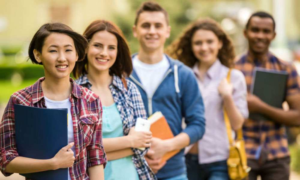 International programs in pharmacy provide students with a broader perspective, enhance their communication skills, and foster a global mindset. These experiences not only enrich their academic journey but also contribute to their personal growth and professional development.
Affordable Accommodation – A Comfortable Home Away from Home
For students embarking on a pharmacy education journey, finding a suitable living arrangement is an essential aspect. Many institutions offering pharmacy programs in Malaysia prioritize providing comfortable and supportive accommodation for their students. Living on or near campus allows students to be in close proximity to academic facilities, libraries, and laboratories.
Accommodations in colleges and universities are designed to create a welcoming environment, conducive to studying and socializing. On-campus dormitories are equipped with modern amenities, including Wi-Fi connectivity, laundry facilities, and communal spaces for socializing and group study. Off-campus student housing options are also available for those seeking a bit more independence.
Offering Comprehensive Programs to study pharmacy
Malaysia boasts a range of pharmacy programs accredited by professional bodies, ensuring that students receive quality education. Pharmacy programs typically span four to five years, incorporating both classroom learning and practical training.
Students begin their journey with foundational courses covering subjects such as pharmaceutical chemistry, pharmacology, and pharmacotherapy. As the program progresses, they gain hands-on experience through internships and clinical rotations in various healthcare settings. This practical exposure allows students to apply their knowledge in real-world scenarios.
Broaden Horizons with International Opportunities
Pharmacy students in Malaysia have the opportunity to explore international experiences that can broaden their horizons and enrich their education. International programs allow students to spend a semester or a year studying in partner institutions abroad. These experiences expose students to different healthcare systems, cultural practices, and global perspectives, fostering cross-cultural communication and understanding.
Additionally, overseas internships and research collaborations provide pharmacy students with exposure to cutting-edge research. In addition, the latest advancements in pharmaceutical sciences. Engaging in international opportunities not only enhances students' academic learning but also equips them with valuable skills.
Conclusion
Studying pharmacy in Malaysia offers aspiring pharmacists a rich and rewarding educational experience. With comfortable accommodation options, comprehensive programs, and the potential for international exposure, students are well-prepared to embark on a successful and fulfilling career in the healthcare industry. As the field of pharmacy continues to evolve, Malaysia provides a nurturing environment that equips students with the knowledge, skills, and global perspectives to thrive in their chosen profession.